After a bumper month of menswear shows, Paris Fashion Week rounded things off in style, with the international style crowd descending on the French capital to serve up a sartorial feast for the eyes. Of the many well-turned-out men roaming the city's storied rues and avenues in prize-worthy fits, here are the ones who piqued our attention.
The oversized accessory champion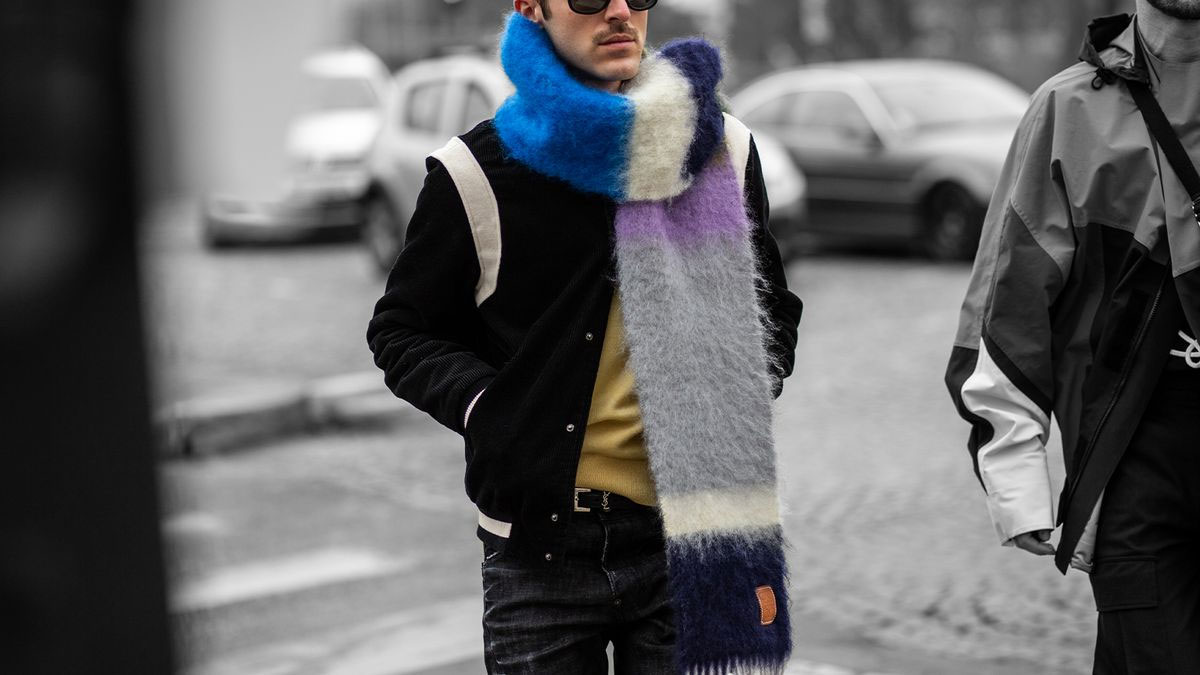 Really, it's all about the LOEWE scarf, here – its perfectly exaggerated proportions, delicious mohair texture and expert balance of cool tones, ramped up by that electric blue. This wearer has made the exceptionally smart choice to provide a casual, pared-back set-up upon which the star of the show can truly shine. And, better yet, polished it all off with an air of Gallic insouciance.
The black-and-white duo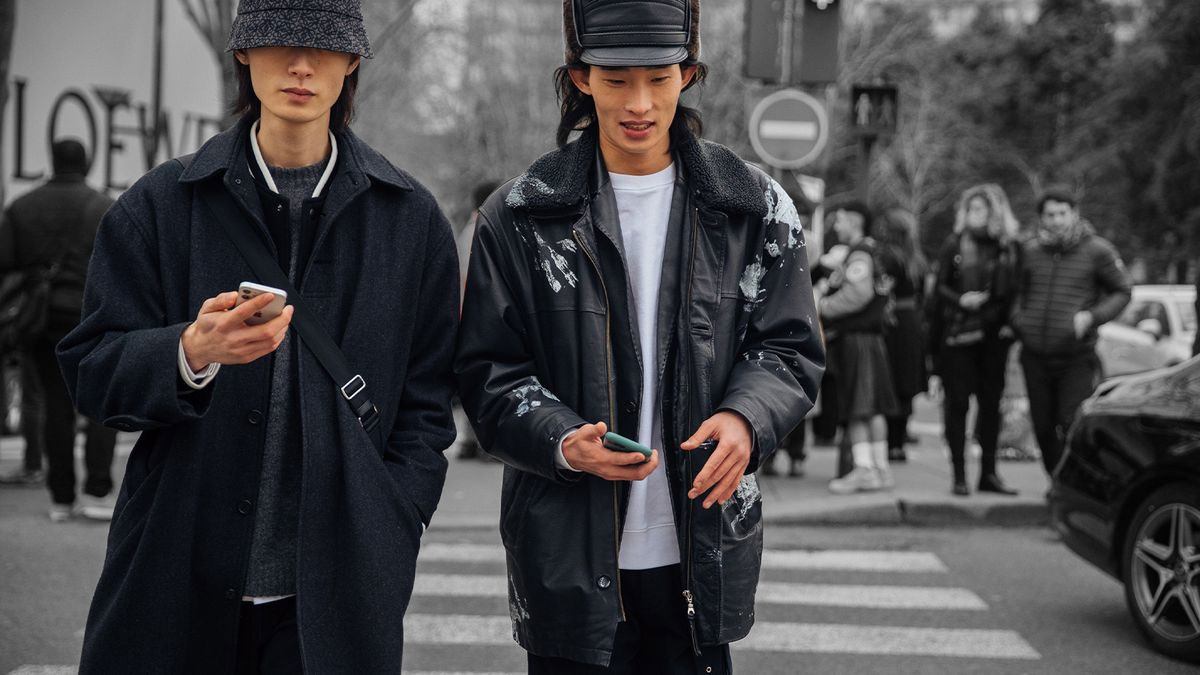 How to spice up a greyscale colour palette? Take some pointers from this terrifically dressed twosome. Both outfits are lent depth and dimension by way of layers in varying shades, shapes and textures that draw you in, not to mention the artful paint splattering on that oversized shearling-collared leather bomber that dials a cold-weather classic up a notch. Each can proudly lay claim to a mean hat game, too, which always helps.
The coord king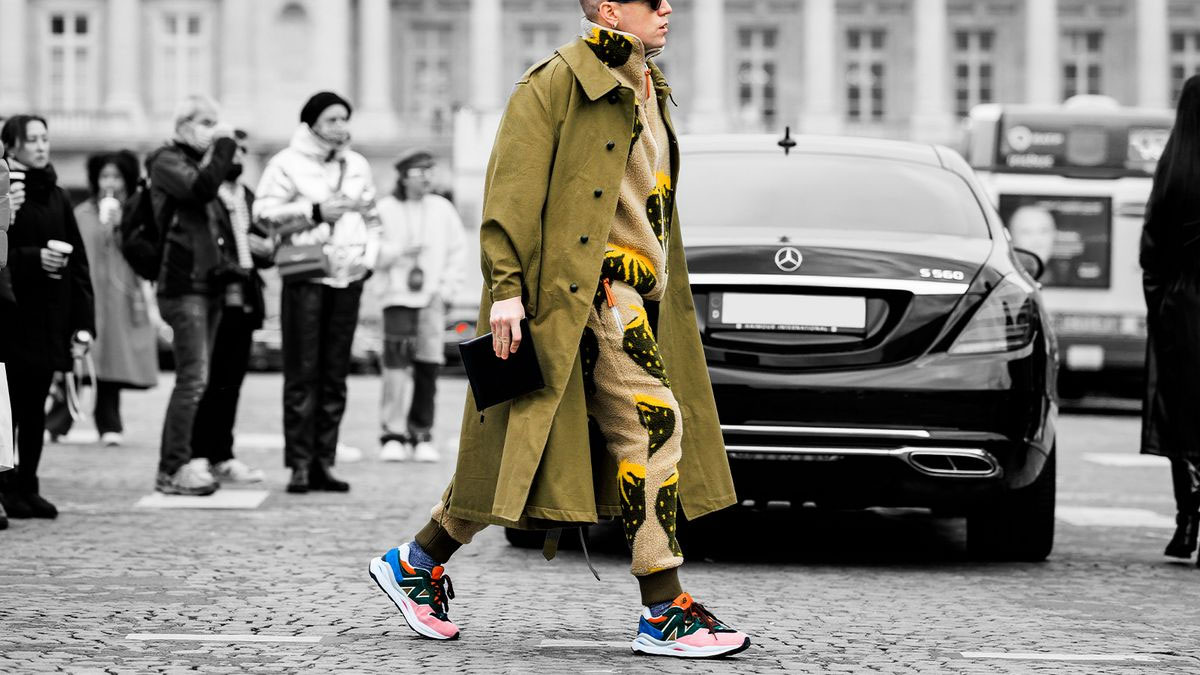 There's no need for us to further extol the praises of the matching set. Simply turn your attention to this guy's fit, which has landed him a spot on our list accordingly. OK, his fruity fleece coord might not be to everyone's taste, nor is it the easiest look to execute. But it's worth acknowledging how by layering on a sharp trench – in a similarly tonal palette – he has swiftly elevated a laid-back look from pyjama-ville to, well, Ville Lumière.
The mystery man en vert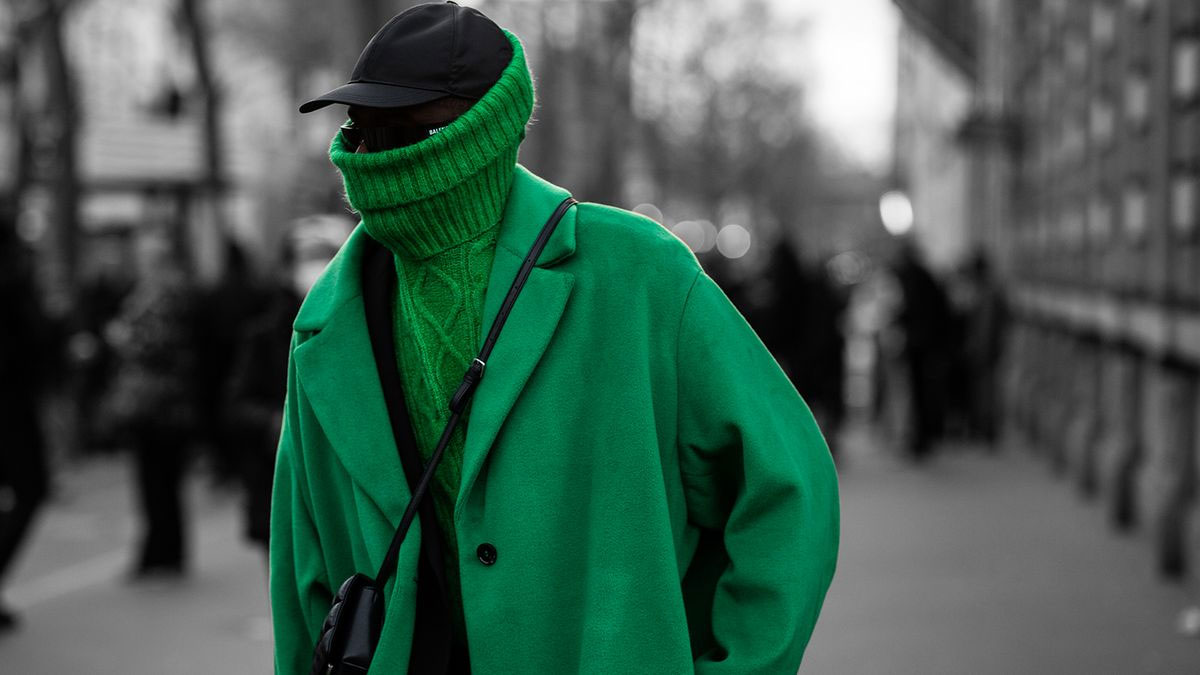 In name, monochrome dressing sounds deceptively simple. However, there's a fine art to wearing head-to-toe emerald green. This guy's technique is to counterbalance his boxy tailored coat and chunky cable-knit in with a suite of streetwise all-black accessories. As for the rollneck collar pulled up to the nostrils? It's unclear whether what we're witnessing is a new-school styling trick or simply an attempt to beat the January chill. Or perhaps he's among the rare attendees who wishes to evade the eye of street-style snappers, in which case he's failed miserably.
The offbeat utilitarian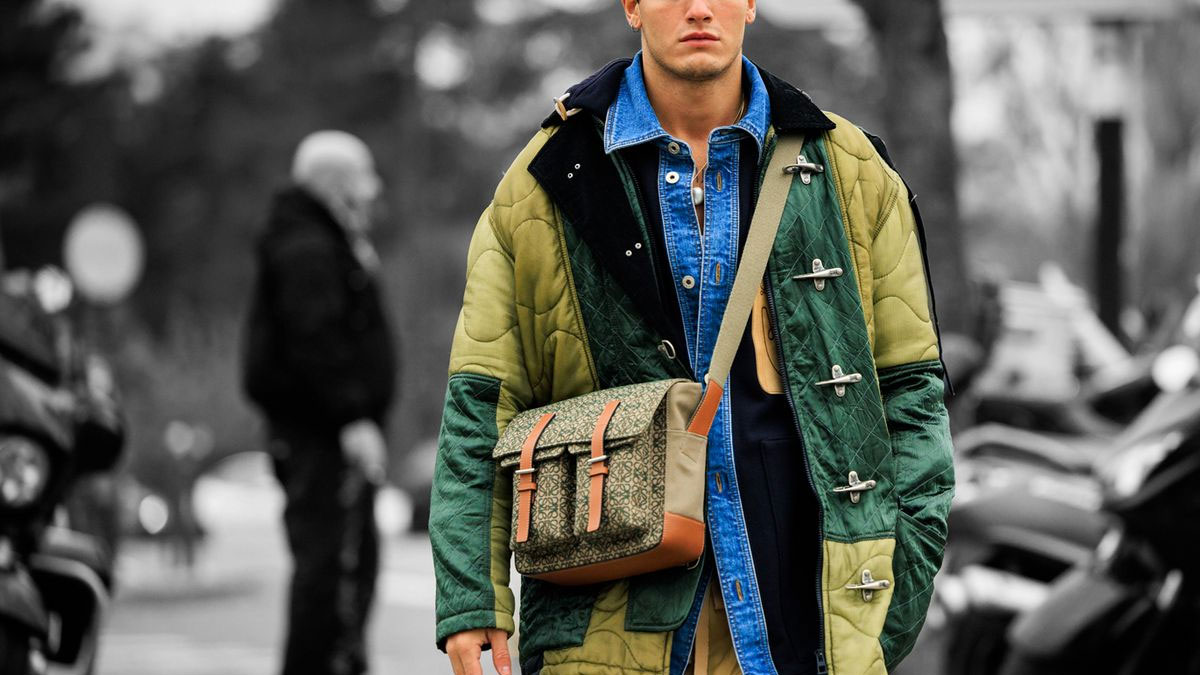 There's a lot going on in our well-dressed subject's outfit – and is that a maxi-pearl necklace we spot? Ultimately, what ties it all together is the utilitarian touches throughout, from the canvas strap and leather buckles on the LOEWE satchel to the drawstring chinos to the contemporary remix of the humble denim button-down. This fashion-show business is hard graft, after all – and don't let anyone tell you otherwise.