As temperatures on these shores continue to fluctuate quite unpredictably, we turn our attention to the undisputed king of transitional staples: the lightweight jacket. With the vast majority of the population instructed to hunker down in their own homes over the past year or so, you'd be forgiven for neglecting your outdoor wardrobe altogether.
But as the country begins its staggered easing of lockdown restrictions and its people prepare to venture back out into the great outdoors, such a wardrobe oversight can no longer go on unaddressed. But fear not, we're here to provide you with a comprehensive rundown of the most functional and fashionable lightweight jackets to help you bridge the gap between the seasons and reignite your stylistic passions just in time for the country's reopening.
Off-White Hybrid Flannel Shirt Jacket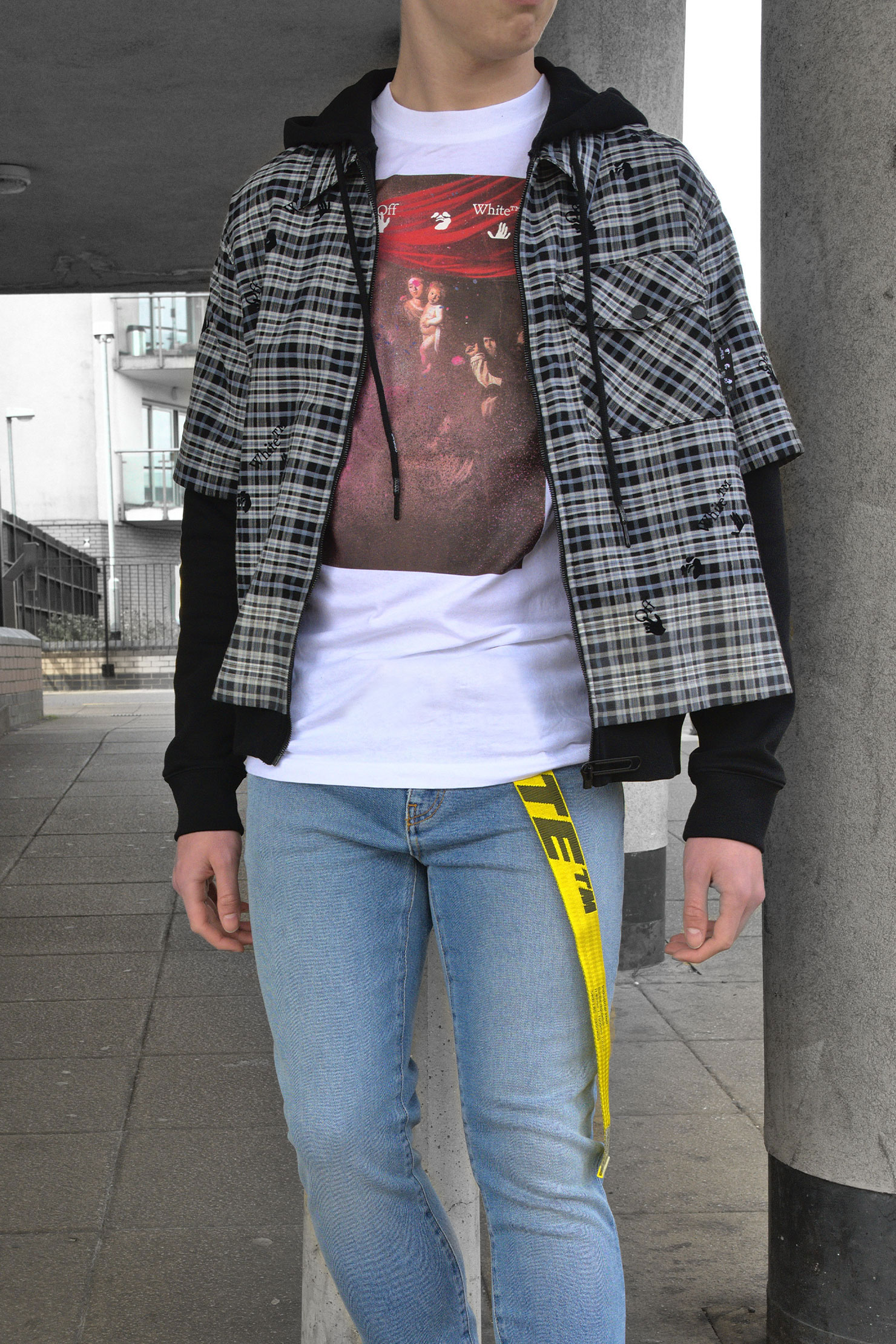 Virgil Abloh's fascination with workwear-inspired apparel, ranging from denim to flannels, is often referenced throughout his Off-White collections. This Off-White Hybrid Flannel Shirt Jacket is a testament to such, featuring a plaid inlay front panel for a unique flannel shirt/hoodie/jacket hybridisation that refuses to be pigeonholed into any one specific category. As such, our featured style can pretty much be whatever you want it to be. Go ultra-casual with your favourite pair of joggers for a laidback loungewear vibe. Or you could pair it with some relaxed denim jeans and chunky sneakers to hit that off-beat, streetwear sweet spot, as per the designer's original vision. Abloh really hits his stride when he stops pulling punches and lets his creative brain come to the fore, the result being fun and innovative designs such as this. So make sure that you stay faithful to the aesthetic and keep it playful with your styling options.
Y-3 Navy Blue Ripstop Windbreaker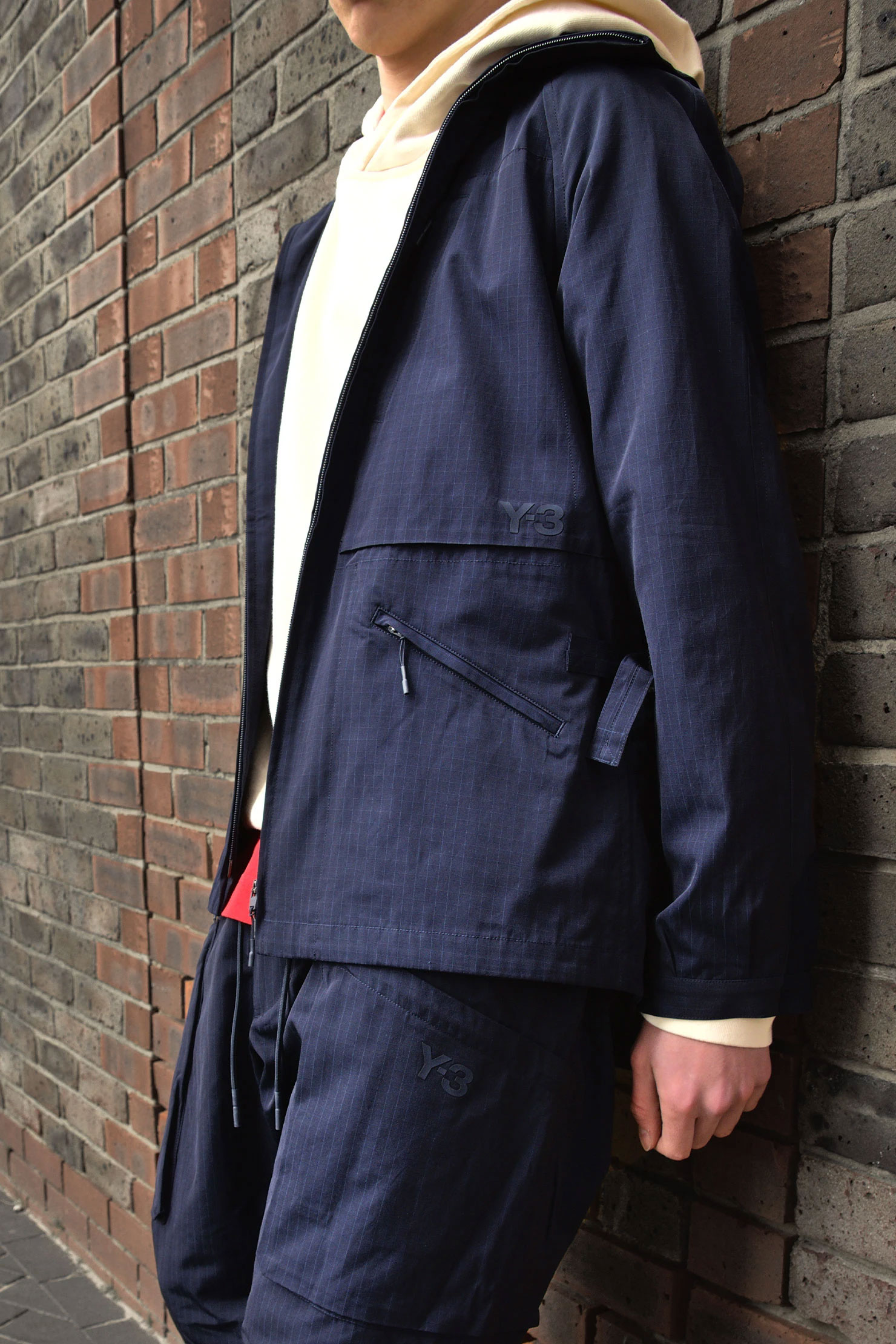 Drawing on adidas' decades worth of experience in sports and athletic apparel, Y-3 are renowned for their technically astute and performance-geared silhouettes, an observation that is well represented in their SS21 Navy Blue Ripstop Windbreaker. The star of the show here is undoubtedly the ripstop outer shell which more than competently shields the wearer from adverse weather conditions such as strong winds and light rain, all without compromising much in the way of adding any unwelcome extra weight. Add to that the myriad of water-sealed zip pockets for storing away your small accessories and essentials and you have a masterclass in practical garment design, one that styles well with all your other athleisure outfit components, due in part its cool navy colour tone.
Moncler Carion Orange Nylon Jacket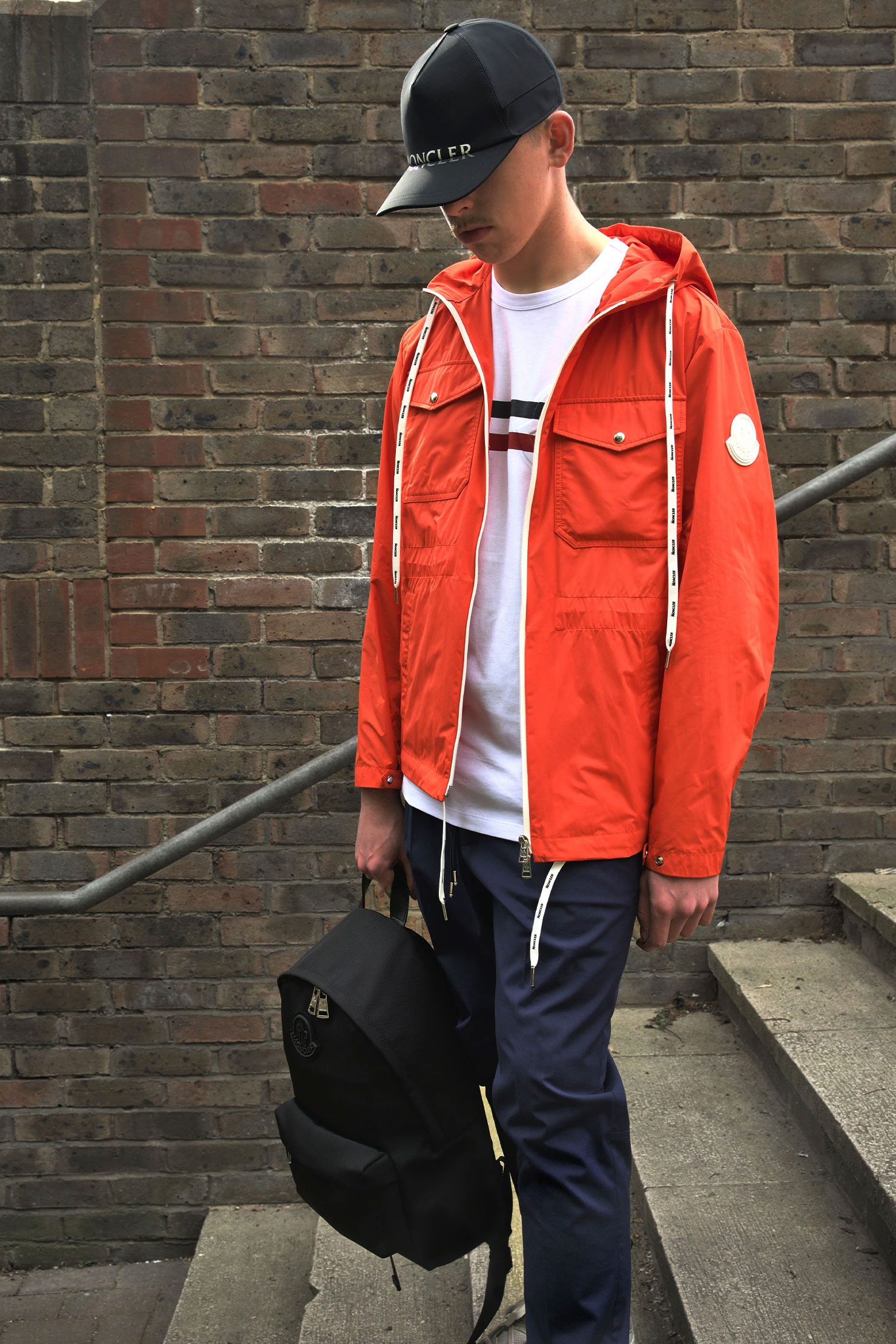 Moncler continues to prove itself as the master of its craft when it comes to the world of outdoor apparel. The Carion Orange Nylon Jacket is refreshingly simple in its design but checks all the boxes for everything you could want and need for the ultimate transitional jacket. It even throws in a few boxes of its own for good measure. A soft, micro nylon shell, drawstring-adjustable insulation and smart, silver-toned hardware make this an easily recommendable piece for anyone looking for a lightweight jacket that confidently riffs on that timeless interplay between fashion and function. And with a label like Moncler, you know you're buying into a brand that knows how to get it right. The bright orange base colour adds a much-appreciated 'wow factor' to the overall design.
Saint Laurent Khaki Metallic Satin Teddy Jacket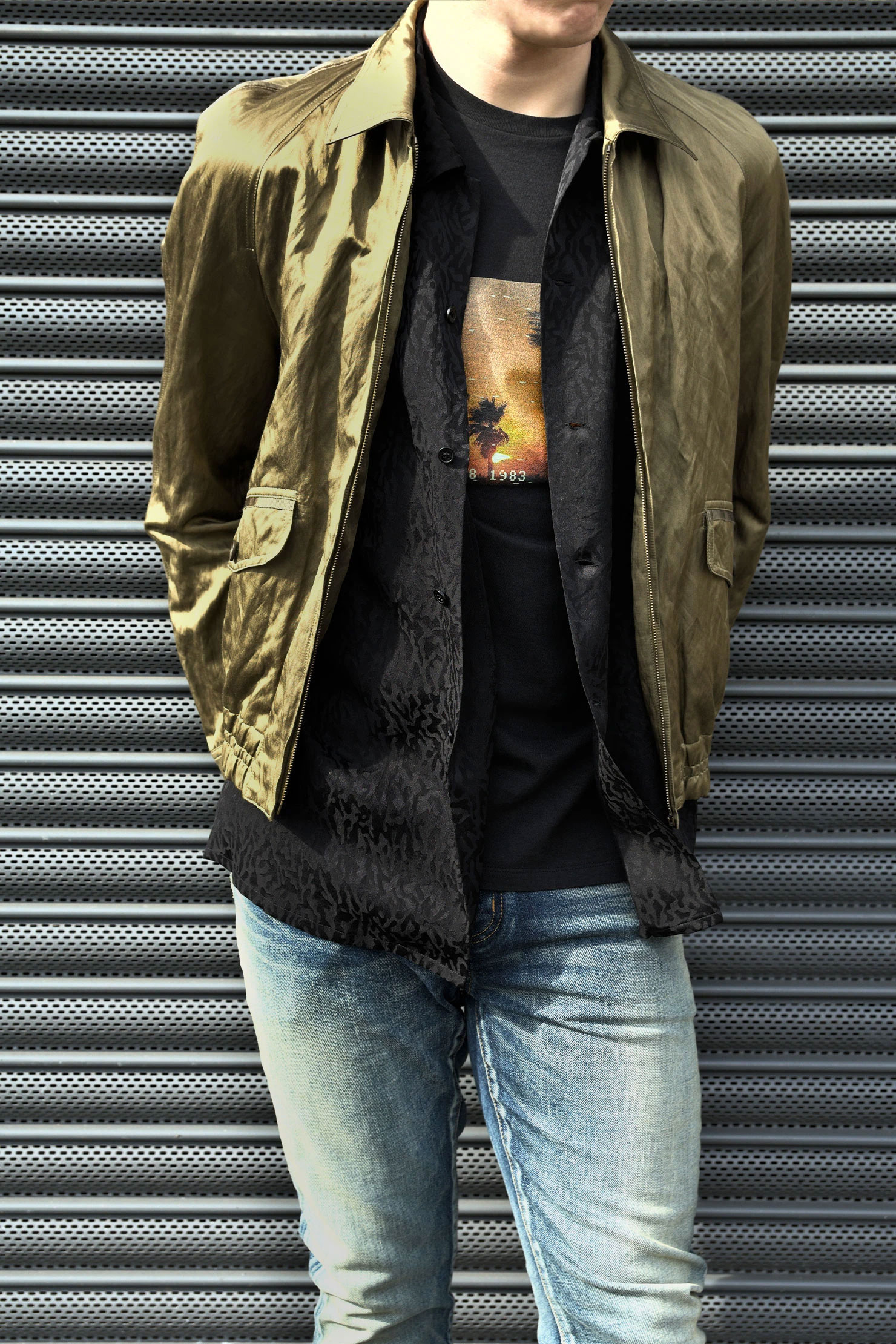 Saint Laurent Khaki Metallic Satin Teddy Jacket is perfect for those looking for more occasion-appropriate options this season. Its neat and trim profile and relatively minimalist design make it the perfect match for a pair of slim-fitting dark jeans (and maybe a statement holiday shirt for a bit of pop), ideal for your return to your favourite pub gardens and similar social events in the near future. The crease-style fabric and metallic satin finish add an exciting new dimension to a classic Saint Laurent silhouette, further enhancing the garment's already premium feel and luxurious appeal. This is Saint Laurent at its chic and sophisticated peak and should certainly not be overlooked by those looking to really add some seasoned flair to their post-lockdown wardrobe.
Stone Island Shadow Project Red Convert Cargo Anorak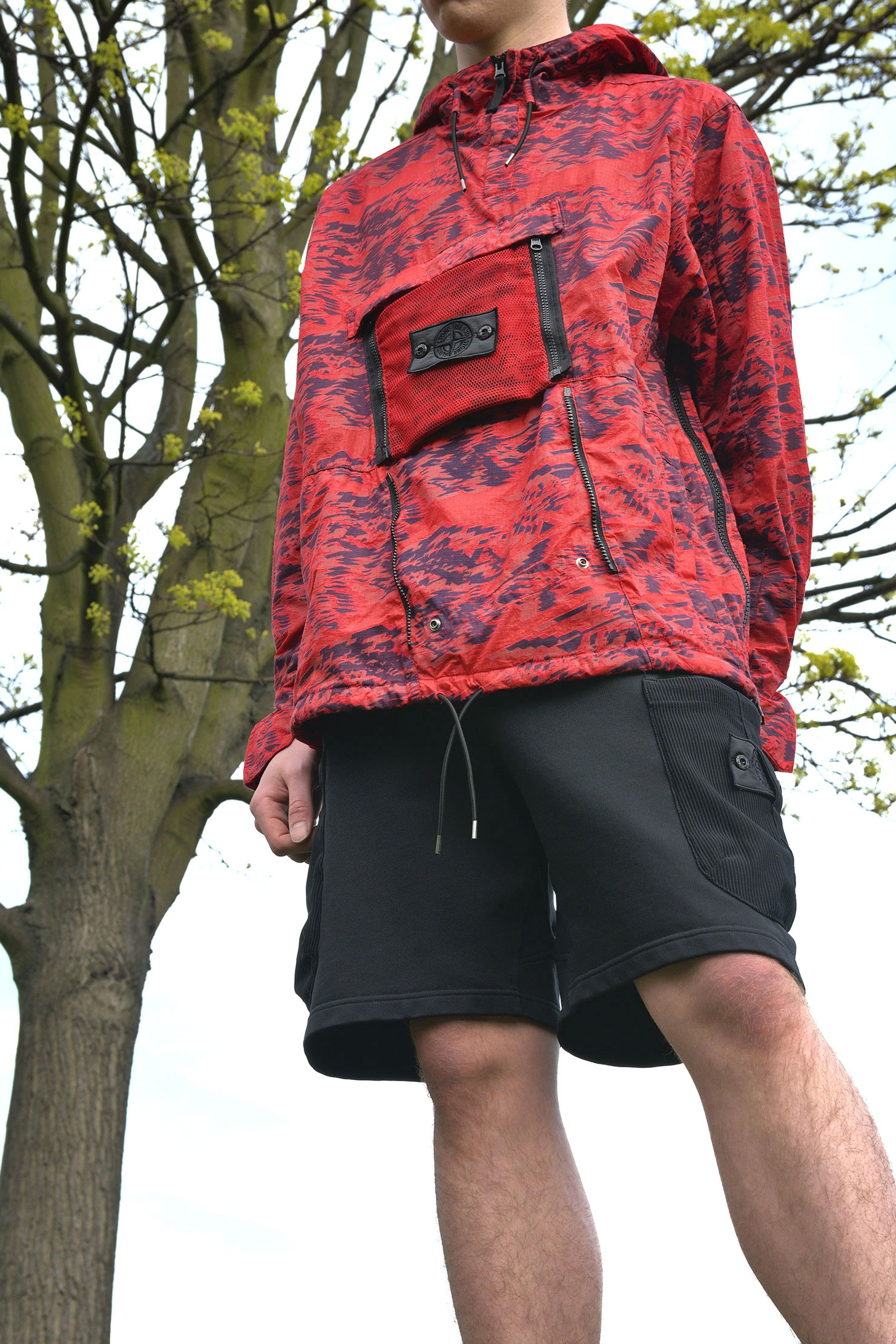 Stone Island's Shadow Project division presents one of its most feature-packed and technically focused designs to date in this Red Convert Cargo Anorak. Functional attributes like the tough ripstop shell and weather-repelling anti-drop coating make this piece an absolute dream for excursion enthusiasts with a finer eye for detail. A convertible pocket on the front panel allows for easy access to your essential items, while a secondary pocket at the rear hem could make for a convenient water bottle holder. In short, this is the consummate outerwear garment for the utilitarian man and is more than suitable for your overdue return to the outside world. There's no need for city-dwellers to shy away from this piece either with features such as its eye-catching, 3-pigment dévoré pattern ensuring that it's more than capable of adapting to urban environments.
Valentino Flying Flowers Print Nylon Windbreaker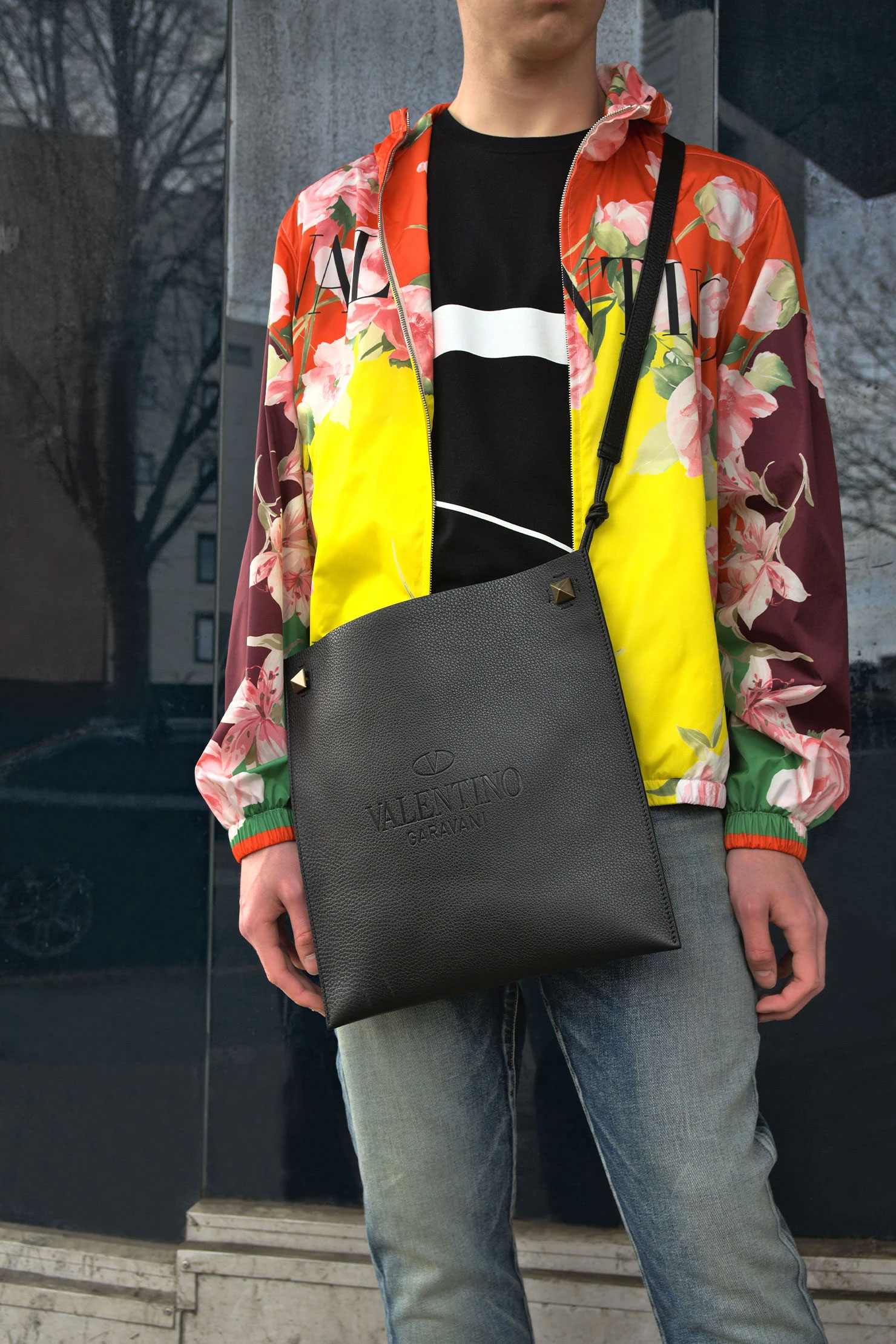 Unfortunately, few are daring enough to experiment with extravagancy in their outfit styling these days, too worried about running the risk of inadvertently stumbling into 'fashion faux pas' territory. Well after an entire year of playing it safe (at least stylistically), knocking about indoors in worn-out joggers and sliders, we say it's time to let go of those inhibitions and dare to make some serious statements with your outfit choices.
Valentino's Flying Flowers Print Nylon Windbreaker is the perfect place to start, boasting an explosion of exciting colours and graphics that will guarantee the turn of a few heads out in the wild. This is all the more pertinent if you plan to visit a beer garden or two on your travels and are looking for a stimulus to spark the conversation into life (after all, some of us might find that our social skills aren't quite as sharp as they were before!). Keep it nice and simple with the rest of your outfit to avoid sensory overload and maintain that crucial balance between flamboyant and classy.