For most of us, the prospect of the summer entering its twilight and giving way to shorter days and colder temperatures isn't exactly a cheerful one. Despite having to endure some unforgivingly hot days this year, packing away our shorts and sandals for another few seasons and waving goodbye to sunshine and good vibes will no doubt be a difficult task to undertake.
But, ever the optimists as we remain, we're adamant that preparation is key and with the right wardrobe essentials at hand, you'll be well on your way to feeling (and looking) your best, whatever the weather! In our latest editorial, we're looking at the most promising lightweight jackets in our showcase to help ease the looming transition from summer to autumn.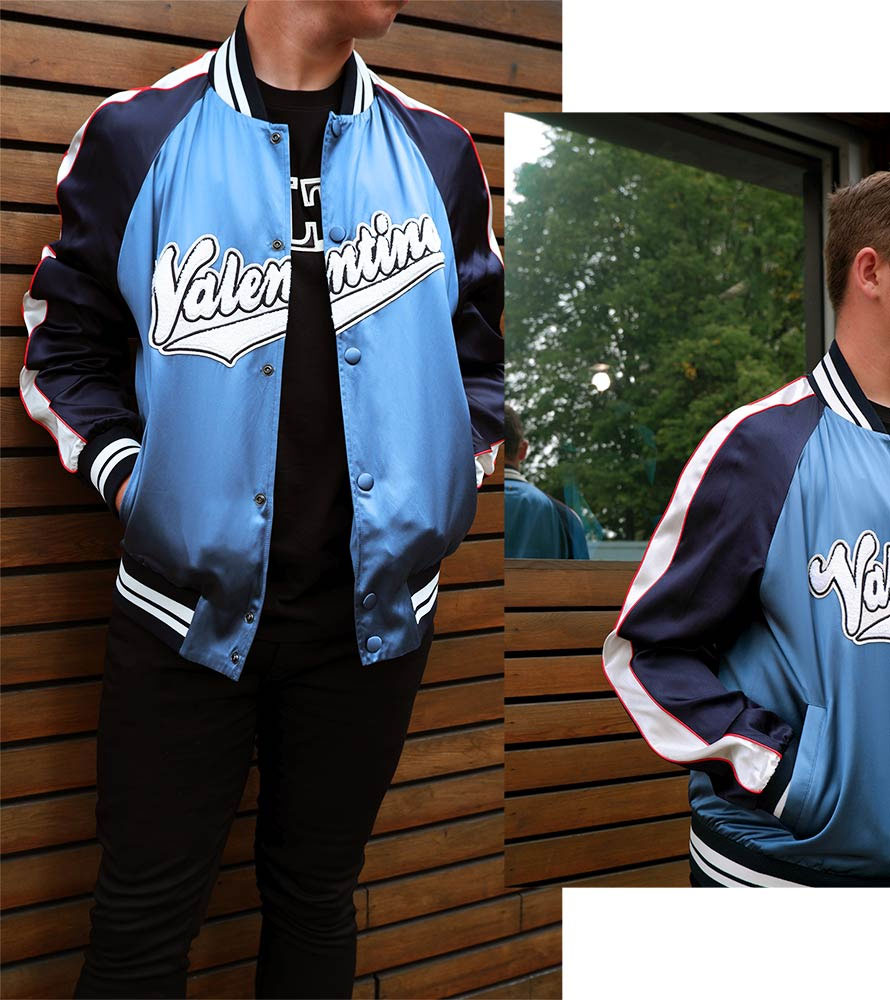 Valentino Blue Valentino Logo Patch Souvenir Jacket
Valentino's varsity-inspired souvenir jacket is a fantastic addition to an already impressive AW22 lineup and is a fun way to transition into the coming autumn season. And the transitional element is really the key here. Moving effectively between the seasons isn't only about the practicality of staving off the cold with warmer clothing, it's also the about finding the right styles to match the attitude and vibe of the season you're in. We love how Valentino's Logo Patch Souvenir Jacket manages to retain the free-spiritedness of the warmer months and can certainly still be of use during the dying embers of the summer.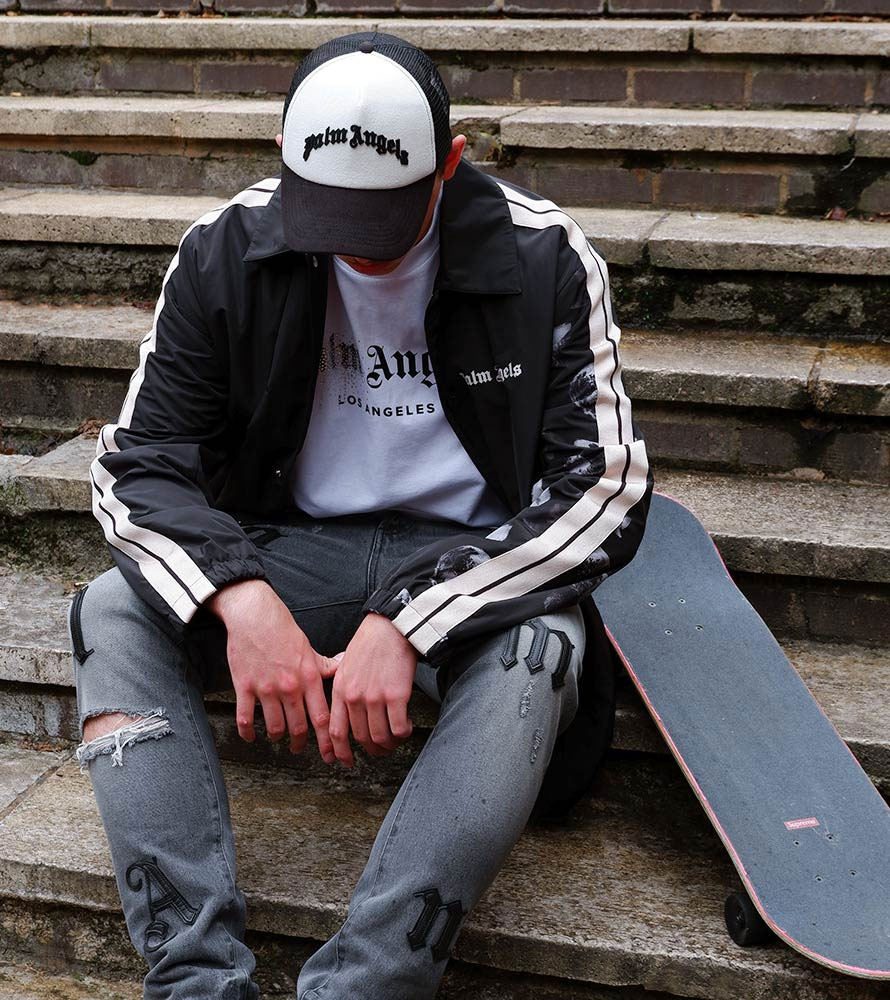 Palm Angels Black Sleeve Print Coach Jacket
Overshirts and so-called 'shirt jackets' are more of a presence in the contemporary fashion scene than ever before. Palm Angels' Sleeve Print Coach Jacket is a fantastic example of how the lines between jacket and shirt have been gradually blurred over time and why this emerging hybridisation is such a winning formula. You see the problem with a conventional jacket is that you might feel obliged to discard it the moment you get inside. But that simply isn't the case with a jacket like this. Not only is it outdoor and indoor appropriate, but its relaxed, trimmed-down profile makes it a breeze to style into almost any outfit of your choosing. If you're looking for versatility from your transitional wardrobe this year-end, this is the way to go…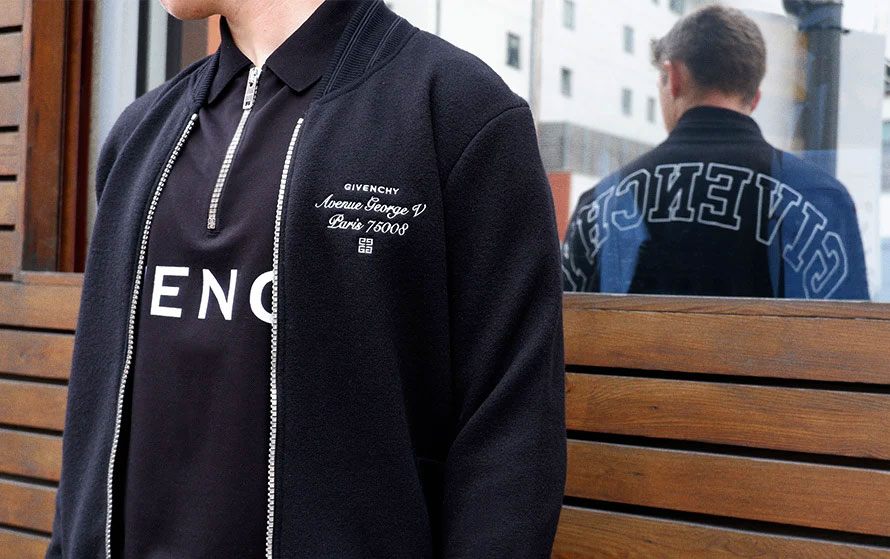 Givenchy Black Embroidered College Logo Bomber Jacket
The varsity hype train rolls on with this Embroidered College Logo Bomber Jacket from Givenchy's latest collection. The monotone colour profile paints a picture of a slightly more sophisticated take on conventional varsity styling, but the defining attitude still remains, especially with the eye-catching 'Givenchy' college logo positioned at the upper back. Meticulous finishes like the 4G logo engraved zip run point to the care and attention that went into making this piece so quintessentially Givenchy at its core.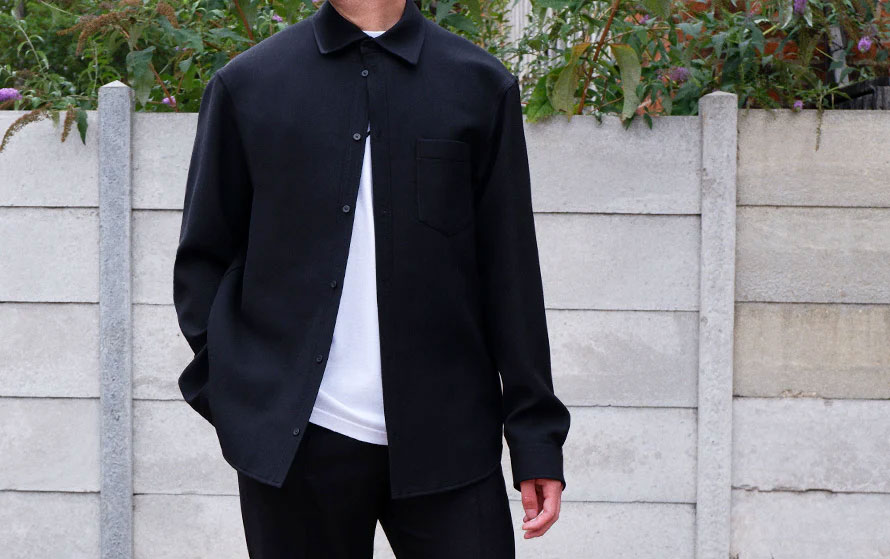 Balenciaga Black Shirt Jacket
What excites us the most about Balenciaga's featured shirt jacket is the potential it naturally carries to facilitate a fantastically varied pool of looks. While its generally unassuming profile encourages you to experiment freely with layering (creating some truly wild and unique looks along the way, as per Balenciaga's modus operandi), it certainly possesses the credentials to stand confidently on its own for more stripped-back, minimalist aesthetics. Our chosen look, for instance, leans more heavily towards the latter, striking a satisfying balance between off-duty nonchalance and smart-casual sophistication.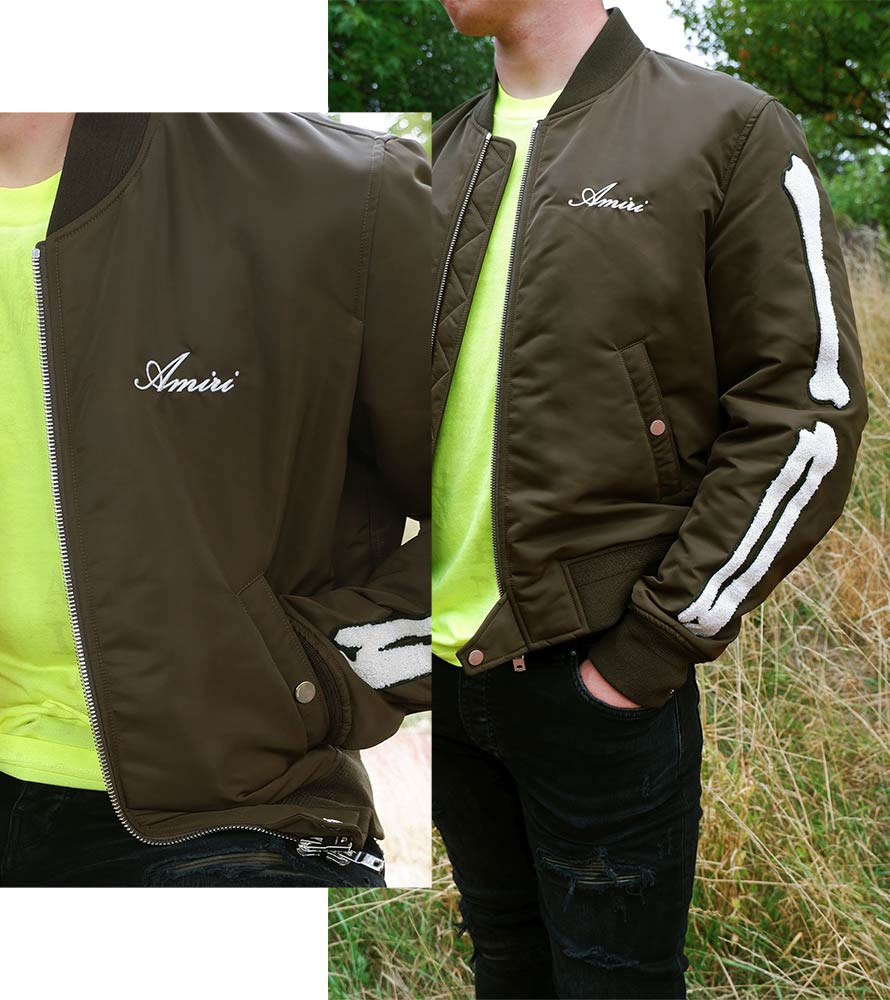 Amiri Green Bones Bomber Jacket
Effectively now a mainstay in Amiri's permanent collection, the Bones Bomber Jacket has been a particular favourite of ours throughout the seasons. Now presented in this cool khaki colourway for the AW22 season, this jacket is one of the easiest on our list to recommend, especially if you've already bought (or plan to buy) into the Amiri ecosystem. It pairs perfectly with the label's everpresent Bone Runner and Skel Top sneakers and will always look great alongside any number of Amiri's extensive catalogue of skinny jeans. The Amiri aesthetic really shouldn't need much selling at this point, but if you still need a reason to get on board, this isn't a bad place to start.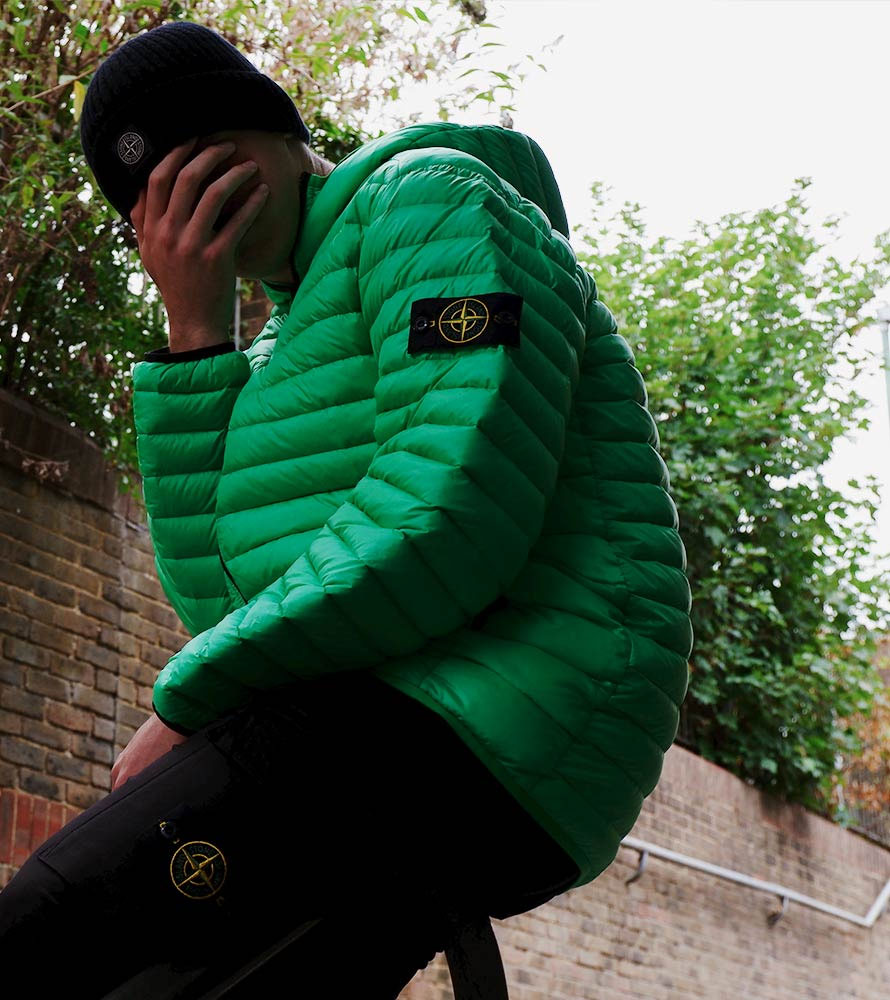 Stone Island Green Nylon Down Jacket
Stone Island has long since cemented itself as the king of functionality and garment innovation in the luxury sector. The label's featured Nylon Down Jacket is yet another testament to that claim, with a design that somehow manages to bring industry-leading levels of durability, resilience and weather resistance to a deceptively lightweight form factor. It's unusual for us to be able to offer a padded down-jacket as a 'lightweight jacket' option, but with Stone Island, the unusual is often to be expected. This is the perfect jacket for wanderers and adventurers looking for a little more protection on their travels when the temperature eventually begins to dip.